GCBO April Enews

April, 2017
Spring Fling is Here!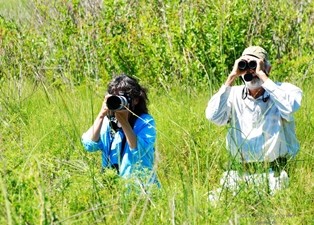 It's time for Quintana Spring Fling! Join us daily the entire month of April at Quintana Neotropic Bird Sanctuary. Pete and Peggy Romfh have gathered the troops to provide all the help you might need identifying a bird, finding out what's being seen, keeping a daily list, and selling water, snacks, and field guides. Don't forget to get your Quintana t-shirt featuring a beautiful Hooded Warbler by Lynn Barber. Yours for only $18 and all proceeds go to support avian conservation.
---
Welcome Tricia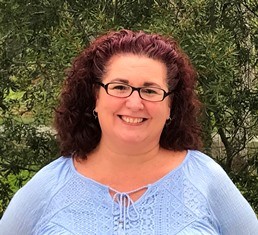 In February, we welcomed Tricia Patton as our new Office Manager. Tricia brings a wealth of office management experience with her from both the corporate and non-profit sector. As Office Manager, she will take care of all our accounting and administrative tasks and keep the office and organization running smoothly. Her position is in many ways the backbone of our organization and she has jumped right in to help us keep moving forward. Her enthusiasm and energy are great!
---
Bill Baker Tugboat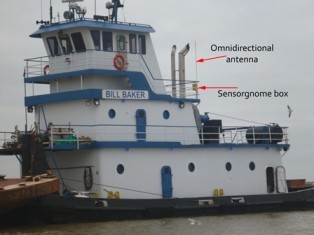 On March 13th, Sue and Amanda, along with Jennifer Wilson, Texas Mid-Coast NWR biologist were out in East Matagorda Bay monitoring oystercatchers when they spotted the Bill Baker, the tugboat that we installed a Motus antenna on! This tugboat travels up and down the GIWW between Dickinson and Corpus Christi at least twice each month so we expected to see at some point but not quite so quickly after the install.
---
Beach Nesting Birds Training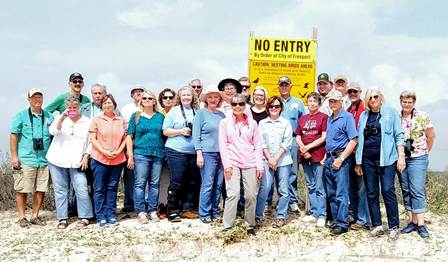 Amanda Anderson held volunteer training for the Beach Nesting Birds project at Bryan Beach. We had a great turnout with 25 attending! Volunteers are going to serve as a citizen's patrol group to help combat the human disturbance that is occurring at Bryan Beach. They are assisting the Freeport Police and GCBO by reporting illegal dumping, shooting, people driving in the dunes, and disturbance within protected nesting areas. Volunteers are also going to assist with maintaining our symbolic fencing because it is regularly vandalized by beach-goers. We are looking forward to having more help with increasing awareness about laws protecting the beach and bird! If you are interested in volunteering, contact Amanda. You will even get a snazzy shirt and a hat!
---
American Oystercatchers Outfitted with Nanotags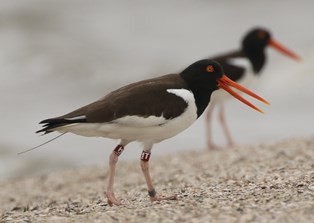 As part of the Motus project, we've started deploying nanotags on oystercatchers. So far we've put out six on adults and one on a chick. The adults are in Tres Palacios Bay, Matagorda Bay, East Matagorda Bay, West Galveston Bay, and Espirito Santo Bay. The chick is in West Galveston Bay. In the photo above you can just see the antenna sticking out behind HT. We'll be checking on these birds periodically to make sure the transmitters are still working and can't wait to get some interesting data from the Motus antenna arrays about how these birds are using the Texas coast. We hope to deploy six more transmitters on adults and four more on chicks.
---
Migration Celebration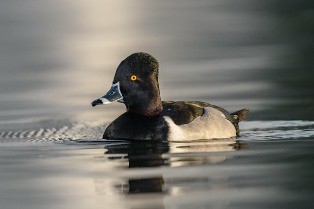 2016 bird photo winner by Stan Bravenec
The San Bernard National Wildlife Refuge is having their 23rd annual Migration Celebration event on April 22 & 23. This is a free event that includes marsh buggy tours, kayaking on Cedar Lake Creek, guided tours to Texas' largest live oak and the Bobcat Woods trail, a butterfly encounter, birds of prey program, photo contest exhibit, and a junior naturalist program. It's fun for all with snakes, alligators, and other critters, animal footprints, hands-on nature activities, and fish casting. Saturday's events run from 9:00am to 5:00pm and Sunday's are from 11:00am to 4:00pm. For more information, check their webpage.
---
Feeder Tenders Needed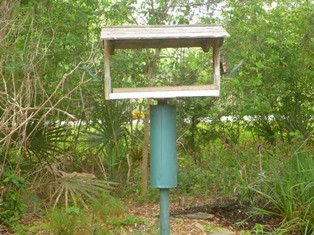 The busy field season is upon us, and day to day duties at GCBO headquarters have become harder to fulfill for our staff. We are looking for a few folks to help us fill the feeders weekly. If you have two hours once or twice a week, we'd love your help! Please contact Martin if you can help.
---
GCBO Wish List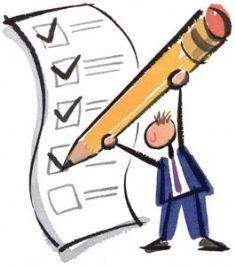 Our wish list is still shriking! Thanks to Dick Hickner, we have new hoses and more chairs for the hawk watch! And Bobbie Oldfield donated two loads of crushed concrete. Take a look and see if you can donate any of these items. We will be happy to provide you with a tax donation letter for your efforts! Thanks so much.
- bags of black oil sunflower seed
- bags of chicken scratch
- 20 ft extension ladder
---
Monthly Bird Banding at GCBO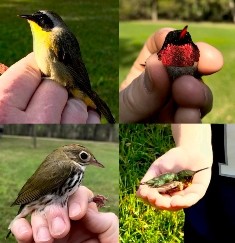 Last month we had some great birds. Pictured above are a Common Yellowthroat, a Ruby-throated Hummingbird, an Ovenbird, and the Ruby-throat being released. The Ovenbird and the Ruby-throat were migrating through. The Common Yellowthroat could have been a migrant or it could be a breeding bird. In April, we'll be at the peak of spring migration so we could have a lot of variety. Bird banding will be on Saturday, April 15th from 8:00 until noon. Remember, the birds get up early so the earlier you are here the more you'll see. Seeing birds in the hand is a great way to get kids young and old excited about wildlife. See the map on our webpage for directions or use your GPS to take you to 299 Hwy 332 West, Lake Jackson, TX.