SBGB awards $40,000 to nonprofits



On June 5th, Silver & Black Give Back announced twelve nonprofit recipients of the Summer Team Up Challenge's $40,000 funding! The youth-serving nonprofits were selected with the help of the Team Up Challenge executive review committee and junior review committee, made up of former Team Up Challenge participants.

To find out more about the selected nonprofits visit teamupchallenge.com.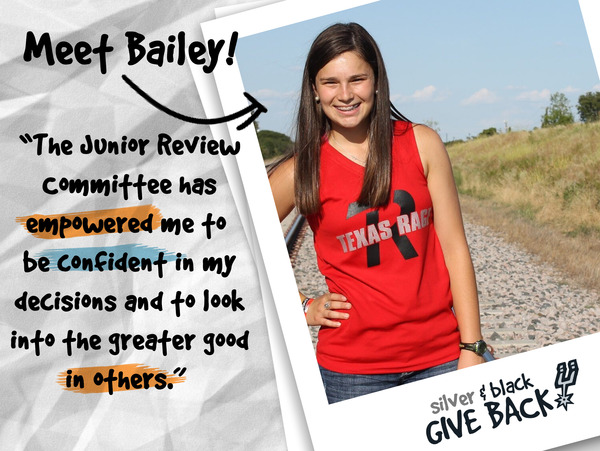 Junior Review Committee selected




Former Team Up Challenge students assist SBGB in funding decisions
This summer, Silver & Black Give Back selected 10 former Team Up Challenge students to serve alongside our executive review committee as part of the Summer Team Up Challenge. These former Team Up Challenge participants helped to decide where Silver & Black Give Back's Summer Team Up Challenge funding would be distributed and will go on site visits to the selected nonprofits throughout the summer.

Each of these students will also receive a $1,500 scholarship toward his or her higher education.

Claire Brown: St. Luke's Episcopal School
Hailey Campbell: International School of the Americas
Natalia Deandra: Construction Careers Academy
Jayci Derby: O'Connor High School
DeVante Donald: Stevens High School
Kathy Garcia: Travis Early College High School
Seth Guerrero: MacArthur High School
Bailey Havis: Tivy High School
Elijah Maestas: Whittier Middle School
Celeste Olvera: Zachry Middle School

On this year's Team Up Day our Junior Review Committee will also serve as liasons around the San Antonio community as each nonprofit hosts their own community service project that day. To find out more about how you can get involved, visit teamupchallenge.com.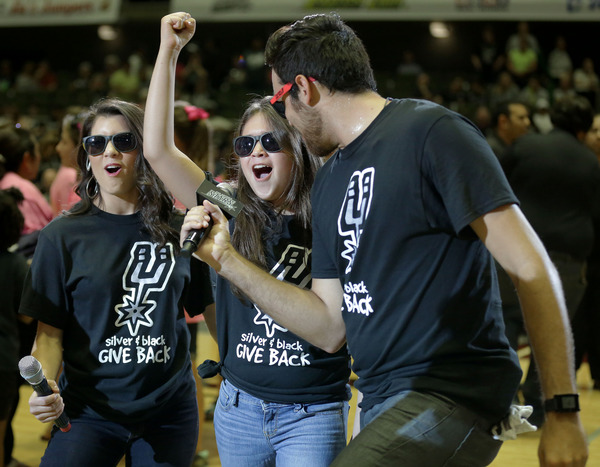 Kids takeover the Stars game June 27
On Saturday, June 27th kids took over the Freeman Coliseum at our 2nd Stars Silver & Black Give Back Theme Night. Dozens of kids who participate in SBGB's programs had the opportunity to shadow members of our Spurs Sports & Entertainment staff - they were Star Squad members, an in-arena host, PA announcer, content producer, social media coordinators and more! All fans who attended the game received SBGB sunglasses.

Their mentors made sure they were involved in every step of the production. Their future is so bright, we've gotta wear shades!

To see all the photos from the night click here. To see Kendall, our content producer, recap the game click here.